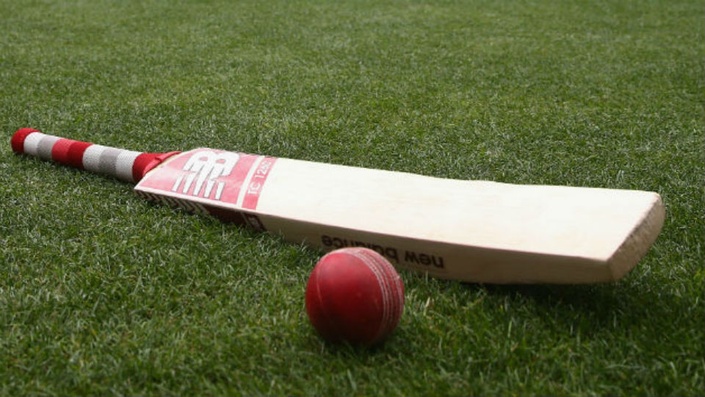 Free: Cricketlab Beginners Coaching Course
Sign Up Now
Welcome to the Cricketlab Beginners cricket coaching course to get you started with learning the core skills of cricket.
The course is designed to give aspiring cricketers the opportunity to learn the basic techniques of cricket.
Only through regular practice will you first establish the basics and then work toward mastery.Consistency is very important, you will need to make time to practice 3-4 times a week for 30 to 45 minutes to consolidate the learning in the drills.
Find the balance between play and practice, make time for both, play is the best teacher to support these drills. These practice drills give you the fundamental techniques to allow you to enjoy 'playing' the game

Good Luck and Best Wishes, Richard

Your Instructor
Richard is the record breaking former coach of the Titans and Cobras franchise teams in South Africa, winning 9 Championships, across all formats.

He was Director of Cricket for West Indies when they won 3 ICC Cricket World Cups in 2016. His most recent role as head coach was when they beat England in the Wisden Test Series in the West Indies in 2019.
Course Curriculum
The Warm Up
Available in days
days after you enroll
Spin Bowling Skills
Available in days
days after you enroll
Frequently Asked Questions
When does the course start and finish?
The course starts now and never ends! It is a completely self-paced online course - you decide when you start and when you finish.
How long do I have access to the course?
How does lifetime access sound? After enrolling, you have unlimited access to this course for as long as you like - across any and all devices you own.
Where Do I Practice?
The nets, the middle strip, the playground, the back lane, the sports field. You just need a flat surface and safe area.
Do I Need A Partner ?
A Coach, Parent, Partner would be great to help you, but if they aren't available that is not an excuse not to work on your game. Use your imagination and initiative to work on different aspects of your game.
Does It Work For Younger Players ?
Yes, the principles apply to all ages. For the younger players use shorter training sessions to manage concentration and reduce fatigue.
Does It Work For Female Players ?
Of Course !
Does It Work For Coaches ?
Yes, it's perfect for coaches. You can use the program to develop your players. The drills can be used in a group setting just as easily as in an individual workout.
Can I lift Weights and Do Strength Training While Doing The Program ?
Absolutely - we recommend that you do your strength training either after your workout, or 4-6 hours later in the day. Make sure you follow a safe program, appropriate for your age and designed by a professional strength and conditioning coach.
How Soon Can I Expect To See Results ?
The brain and body begin to learn the new skills and drills within the first two weeks, you should begin to see results in the third week. The development will be ongoing, after 12 weeks, most players have completely transformed.
From 12 weeks it is really important to consolidate the results by continuing the skills and drills work to embed the learning.
Richard Pybus Testimonials and Coaching Record

A.B de Villiers

Calmness: From the first day I met Richard, he's had the ability to calm players down by just being there. His presence and especially the way of speaking in the heat of battle, have been a joy to witness, I've gained a lot from this.
Game Strategy: Never have I met a Coach who's been this solid with game plans, on & off the field!
Creativity: He always comes up with new, refreshing ideas that keep everyone on their toes. This is certainly one thing I've really enjoyed about him.
These are just a few of many points showing why I think Richard is one of the best, if not the best Coach in the world!!!
It's been a true privilege to have played under him, and I hope our roads will cross again somewhere in the near future!!
Titans, Royal Challengers Bangalore and South Africa
Francois 'Faf ' Du Plessis
The time I spent playing under Richard Pybus has been the time when I learn't the most in my cricket career, it has also been the most enjoyable.
His positive mental approach to the game and brilliance as a coach in every way will be with me for the rest of my career.
I hope one day to be working with him again.
Francois Du Plessis
Titans, Lancashire, Chennai Super Kings and South Africa
Morne Morkel
My success recipe for International Athletes is hard work, a disciplined work ethic and Richard Pybus.
Morne Morkel
Titans, Kent, Kolkata Knight Riders and South Africa
Saeed Anwar
Testimonial: Richard Pybus.
As an international cricketer who has been playing Test Cricket for almost a decade, I have had the opportunity to meet all those, who are to me, the class current and former cricketers, as well as coaches.
I have understood the game through people like Barry Richards, Garry Sobers, Ian and Greg Chappell, Ian Botham, David Gower, Sunil Gavaskar and Allan Border etc.
I have asked them how they use to play the game physically and most importantly, mentally. Lastly, I met Richard Pybus in UK. Wasim Akram and Aamir Sohail(former opening batsman),had spoken a lot to me about him.From the years I have worked with him I would say he definitely falls into the category of people I have mentioned above.
I worked with Richard from the time of the World Cup in 1999, he brought a new approach to the way that we played, not only is he very good on the technical side of the game but his tactical knowledge is very astute.
His mental preparation of individual players and the team in general is outstanding.
We missed him as our coach. I still hope he thinks about coming back as everyone wants him back. Still, as a coach and as a dear friend, I wish him all the best.
SAEED ANWAR. PAKISTAN TEST CRICKETER. Former ODI World Record Holder. 194 not out.
Vasbert Drakes
How cricketers compare coaches.
The coach has to have the ability to take the player to the next level of performance and to have the insight to get the very best out of the people around him; he has to be consistent and very professional in all that he does.
I have been very fortunate to work with some of the most knowledgeable and experienced coaches around. In my time with Barbados and the West Indies there were Andy Roberts, Gordon Greenidge, Desmond Haynes, Malcolm Marshall, not to mention advice I got from the great Gary Sobers, Wes Hall, Sir Everton Weekes and Franklyn Stevenson. In England the coaches who I respected were Norman Gifford, Clive Rice and the late Bob Woolmer.
What separates Richard Pybus from the coaches I have mentioned is his philosophy on coaching and the profound effect he has on the people he works with. Technically he is very good and his knowledge of the game is excellent, but most important is his ability to motivate and interact with players, his ability to get inside the players head.In the modern game he is the best coach I have worked with for all the above reasons.
Vasbert Drakes.South African Record Holder: Most wickets in a first class season. Barbados, Border and West Indies.
Pieter Strydom
'Richard Pybus has the rare ability of getting the individual or team to produce a performance that they were not aware they could achieve.
Richard knows how to get the best possible results out of a performer, he is a very open communicator and this has earned him a lot of respect amongst top class performers'.
Pieter Strydom . Border, Warriors, South Africa


Saqlain Mushtaq
Interview in PakPassion.Net
Q: Who has been the best coach you have worked under?
Saqlain Mushtaq: Richard Pybus. He is very intelligent and his knowledge of the game was exceptional.

Saqlain Mushtaq.
Surrey, Sussex and Pakistan.
Inventor of the Doosra.
The all-time greatest ODI spinner.(Wisden)
The only spinner to have taken a hat-trick in an ODI, and one of only three bowlers to have taken two ODI hat tricks; the second of which was only the second hat-trick in a World Cup match.
The fastest cricketer to reach the milestones of 100, 150, 200 and 250 wickets in ODIs.
Albie Morkel
Albie Morkel
I've really enjoyed working under the guidance of Richard Pybus.
He really understands the game, what you need to succeed mentally and physically, and how to get the best out of different individuals.
Albie Morkel.
Titans, Chennai Super Kings and South Africa

Heino Kuhn
Coach made us feel like we were working with him rather than for him. I learned golf from golfers, teaching from teachers and winning from Richard Pybus.
Heino Kuhn
Titans and South Africa

Roelof van der Merwe
Thanks for being such an open minded coach. I really enjoy your style of coaching with attention to detail, discipline and a calm and open approach to the game.
Roelof van der Merwe
Titans, Bangalore Royal Challengers and South Africa

Pierre Joubert
Richard Pybus.... his out-of-the-box thinking and cricket knowledge are second to none: one of the best coaches I've ever worked with, a true gentleman and student of the game of cricket.
Pierre Joubert
4 Time Championship Winning Captain of the Nashua Titans.SA


Martin van Jaarsfeld
Over the years I've worked with a lot of coaches and many of them were technically very astute. When RP took over the coaching job at the Titans he brought a new dimension to my game. Technically, he knows what he is talking about but it is his mental approach that changed me as a player. Mentally he raised my game and made me understand the processes behind being a consistent performer. He is by far the best coach I've ever worked with.
4 Time Championship Winning Captain Titans

Martin van Jaarsfeld
Titans, Kent and South Africa

Jacque Rudolph
Few times in life there will be people who cross your path and change it for the positive. I had the absolute privilege of working with Richard in his last few months with Titans, and he has done just that...
He has given me pearls of wisdom to understand myself better as a batsman, and more importantly, as a human being. His calm manner in which he approached heated times really left players feeling content and in control of their emotions.
As an artistic person, he equated batting to painting a masterpiece and that it is driven by a process, a journey in which you have to take the good with the bad, and vice versa. In the process you'll make mistakes but it is all part of the bigger plan. This gave me freedom to express myself more and play with the natural talent that God has given me.
His success as a coach speaks for itself and shouldn't come as a suprise. His innovative approach left individuals feeling invigorated.
He is the best I've worked with!
Jacque Rudolph
Titans, Yorkshire and South Africa


Coaching Record
BORDER CRICKET ACADEMY FOUNDER 1996
SUPERSPORT 4-DAY RUNNERS UP (BORDER) 1999
STANDARD BANK 1-DAY RUNNERS UP (BORDER) 1999
WORLD CUP FINALIST (PAKISTAN) 1999
SUPERSPORT 4-DAY RUNNERS UP (BORDER) 2001
NATWEST ODI SERIES FINALISTS (PAKISTAN) 2001
SUPERSPORT 4-DAY CHAMPIONS (TITANS) 2006
STANDARD BANK 1-DAY RUNNERS UP (TITANS) 2006
SOUTH AFRICA COACH OF THE YEAR RUNNER UP 2006
SUPERSPORT 4-DAY CHAMPIONS (TITANS) 2007
SOUTH AFRICA COACH OF THE YEAR RUNNER UP 2007
MTN 1-DAY CHAMPIONS (TITANS) 2008
STANDARD BANK PRO 20 CHAMPIONS (TITANS) 2008
CHAMPIONS LEAGUE QUALIFICATION (TITANS) 2008
SOUTH AFRICA COACH OF THE YEAR RUNNER UP 2008
SUPERSPORT 4-DAY CHAMPIONS (TITANS) 2009
MTN 1-DAY CHAMPIONS (TITANS) 2009
SOUTH AFRICA COACH OF THE YEAR 2009
SUPERSPORT 4-DAY CHAMPIONS (COBRAS) 2011
STANDARD BANK PRO 20 CHAMPIONS (COBRAS) 2011
CHAMPIONS LEAGUE QUALIFICATION (COBRAS) 2011
SOUTH AFRICA COACH OF THE YEAR 2011
SUPERSPORT 4-DAY RUNNERS UP (COBRAS) 2012
MTN 1-DAY CHAMPIONS (COBRAS) 2012
SOUTH AFRICA COACH OF THE YEAR RUNNER UP 2012